Episodes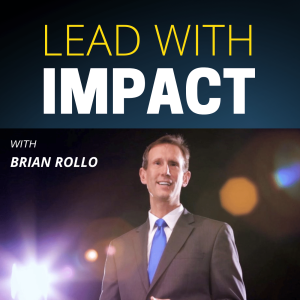 Thursday Dec 10, 2020
Thursday Dec 10, 2020
Wellness coach and attorney Adessa Barker joins me on Lead With Impact to discuss the importance of community on life and leadership as we start a new year. 
SHOW NOTES
* Many of us lost social compensation
* You need to plant your seed in fertile ground
* Be bold enough to fight for the life you want
* How many people need you vs. how many people feed you?
* How to find your community
You can connect with Adessa at www.adessabarker.com
You can connect with Brian at www.brianrollo.com
You can find the 10 Habits of Influential Leaders at https://amzn.to/2J6pmwP
Email brian@brianrollo.com to leave feedback, ask questions, or recommend guests for Lead With Impact.  We'd love to hear from you!
Intro and Outro Music: Rise by Punch Deck