Episodes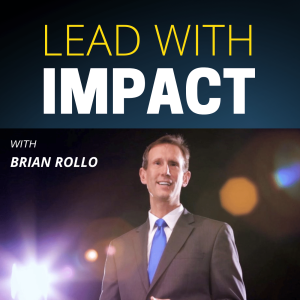 Tuesday Dec 08, 2020
Tuesday Dec 08, 2020
This episode features a leadership conversation with Dean Hallett. Dean is most well-known for being the CFO for Fox, where he was a key member of the executive team and instrumental in shaping the overall strategy of the studio. Before that he was the executive vice president and CFO for the Walt Disney studios, where he developed a unique and highly effective leadership training program for early and mid-career managers. In this conversation, we talk about leadership, culture, and what leadership is really like at Disney.
SHOW NOTES
* Dean's journey to Disney
* How Emotional Intelligence training paid off
* The combination of money focus and people focus
* How Dean used a collaborative process to win people over
* Why the ability to talk people creates opportunity
* Improving the Peter Principle
* Feedback is the least expensive, most valuable management tool that we have
* I will take culture over technical skills any day.
* The relationship between money and creativity in the movie business
* Get as many perspectives as you can
* Navigating egos in Hollywood
* The challenges of working within Disney's leadership system
* How Bob Iger differed from Michael Eisner
* The danger of "I think I know"
* Why high performers don't necessarily make great coaches
* The monkeys, the ladder, and the banana
* Using the Johari Window for self-awareness
* Using leadership to drive creativity
* Creating an open and collaborative culture where creativity and innovation thrive.
You can connect with Dean at www.hallettleadership.com
You can connect with Brian at www.brianrollo.com. 
You can find the 10 Habits of Influential Leaders at https://amzn.to/2J6pmwP
Email brian@brianrollo.com to leave feedback, ask questions, or recommend guests for Lead With Impact.  We'd love to hear from you!
Intro and Outro Music: Rise by Punch Deck