Episodes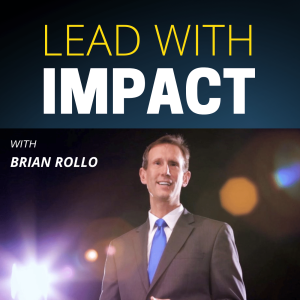 Wednesday Jan 27, 2021
Wednesday Jan 27, 2021
Joelle Monaco's expertise expands over ten years in organizational development; she possesses extensive experience in planning, directing, and training enhancements for both employee and organizational success. Throughout Joelle's professional experiences, she utilizes a strength-based approach in employee and organizational management. These experiences provide Joelle the professional opportunities to build the skills and abilities required to lead teams and empower employees to achieve professional and organizational goals while fostering a people-first approach.
SHOW NOTES
* Why should companies care about mental health and wellness?
* The cost of depression in the workplace
* How can companies objectively assess how their employees are doing?
* The connection between stress and performance
* Leading with a people-first approach
* How do we create change?
* Do toxic work environments create trauma?
* One person can bring down an entire business
* The pandemic's effect on mental health
* What to do if you need help
* Resources for mental health
* Be the business that leads by example
You can connect with Joelle at www.joellemonacoconsulting.com
You can connect with Brian at www.brianrollo.com
You can find Brian's book, The 10 Habits of Influential Leaders, at https://welcome.ly/p/10habits
Email brian@brianrollo.com to leave feedback, ask questions, or recommend guests for Lead With Impact. 
Intro and Outro Music: Rise by Punch Deck