Episodes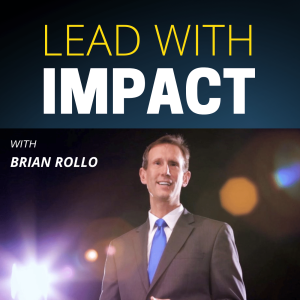 Sunday Jan 17, 2021
Sunday Jan 17, 2021
Jessica Rhodes is the leading expert on how to leverage podcast guesting for increased brand awareness, more leads and higher profits. She created the podcast booking industry in 2013 when she founded Interview Connections, the first and leading agency of its kind.
Along with her business partner, Margy Feldhuhn, Jessica has quickly scaled Interview Connections to over $1M in annual revenue with nearly no direct marketing or advertising. Their team of in house Booking Agents are the podcast powerhouses behind many successful entrepreneurs and businesses including Ali Brown, Perry Marshall, Aweber, USA Financial and more.
Jessica has done hundreds of podcast interviews both as a guest, and co host of Rock the Podcast. She is the acclaimed author of Interview Connections: How to #RockThePodcast From Both Sides of the Mic and has been a featured speaker at Podfest Multimedia Expo and FinCon.
SHOW NOTES
* How Jessica started a podcast booking company
* Why podcasts are so powerful
* Is it too late to start a podcast?
* How Jessica would start a podcast today
* Turning your podcast into a marketing opportunity
* How to profit from being a podcast guest
* The importance of vetting your podcast guests
* The balance between host interests and audience interests
* The rewards of leadership in business
You can connect with Jessica at www.interviewconnections.com
You can connect with Brian at www.brianrollo.com. 
You can find the 10 Habits of Influential Leaders at https://welcome.ly/p/10habits
Email brian@brianrollo.com to leave feedback, ask questions, or recommend guests for Lead With Impact. 
Intro and Outro Music: Rise by Punch Deck